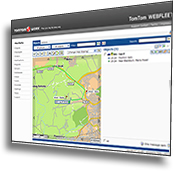 GP Fleet Solutions are hosting a breakfast meeting to demonstrate how you can best manage company van tax laws. FREE Breakfast and a chance to win a TomTom. Presentations for HMRC and TomTom. Also you will have the chance to view the latest Mercedes vans and Sortimo vehicle racking.
AND ITS FREE.
Date(s)
:
Wednesday 14th November 2007.
Time(s)
:
7:30 to 9:00am (GMT) Greenwich Mean Time; Dublin, Lisbon, London
Venue
:
Ciceley Commericals Blackburn Lancashire
Program
:
Three short presentations, FREE breakfast.
Ticketing
:
FREE
Contact for booking / more info
:
Please register at www.tomtomatwork.co.uk
http://www.tomtomatwork.co.uk