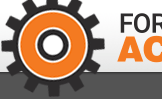 YVETTE O'CONNOR

SALES EXECUTIVE

Leaving South Africa with a law degree I entered the world of IT in Ireland at QBE as a Certified Microsoft System Engineer. My travels and a lovely man landed me and my family in Australia. Looking for an exciting career with a small ambitious company got me joining the team at Forkliftaction.
I get a lot of pleasure from listening and talking to people about their advertising needs, putting together solutions and then working with customers to achieve their goals.
I love my husband, children, friends and travelling. I like walking, reading, swimming, yoga, meditation, dancing, exotic food and anything with béarnaise sauce!

PATRICK CHIN

SALES EXECUTIVE

I speak Mandarin, Cantonese, Malay and English and I enjoy travel and meeting people from around the world. After working in various other industries I am excited that the forklift industry allows me to use my language skills, travel and work closely with many people. I love sport and particularly soccer and golf…..so let's have a game of golf some time.

RODGER LAMB

SALES MANAGER

In past lives I was an Army logistician / warehouse / fleet Manager and factory and retail shop owner. I enjoy being on the cutting edge of new ideas and inventions… my sports used to be hockey, squash, tennis and ocean sailing but now you are more likely to find me on my bicycles, playing guitar or with a fishing rod in my hand.

CHRISTINE CRANNEY

JOURNALIST

I have been writing about the global forklift industry for nearly 10 years. As such, I am fascinated by the development of emerging markets like China and India, and enjoy meeting a diverse range of industry people through my interviews. When I am not writing, I am reading or enjoying a good story through other media.

ALLAN LEIBOWITZ

EDITOR

I bring more than 20 years international media experience to our team. I have worked in radio, newspapers, magazines and online media in Africa, Europe, Asia and Australasia. I divide my time between media and marketing activities and specialise in business-to-business communication. I am based in Brisbane.

LYN PERRETT

CUSTOMER SERVICE MANAGER

Before joining Forkliftaction.com in its first year I worked in forklift dealerships for 17 years, so I guess you could say I like forklifts. My spare time is spent with family and friends and enjoying the local sunshine.

ROSIE CLIFFORD

ACCOUNT MANAGER /MARKETING

I joined the Forkliftaction.com team in June 2010, after working within the retirement industry in sales and marketing. I am a 'people person' and enjoy working with a wide range of people from across the globe. My spare time is filled with family, friends, and my interests: books, films and writing.

SAEID HOSSEINI

WEB DEVELOPER

I graduated in Computer Engineering (Software) in 2000 and commenced working immediately in various companies in areas such as computer vision and internet based solution development. Currently I'm involved with web development tasks at Forkliftaction and academic research as a PHD student at UQ. In my spare time, I enjoy professional singing as well as swimming.

BEN CRAWFORD

WEB DEVELOPER

I began building custom web based business solutions in 2005. Since then I have provided my expertise and IT skills to a number of different companies in various industries.
I joined the FLA team as a web developer in July 2013 and have been helping them get the most out of their technology ever since.
When not at work, my spare time is spent with my wife and kids, in the kitchen or in the gym.


ANN HOFMANS

Chief Executive Officer

I started my career in advertising but made the internet my playground in 1996. When I met Michael in 2000 and learnt about his ambitious B2B project I never thought it would captivate me this long.
I enjoy working with this friendly team of enormously skilled and driven professionals.
Apart my family and forklifts I love the outdoors, running, books, languages, theatre, music and chocolate.


MELISSA BARNETT

JOURNALIST/DIRECTOR

I have been the features journalist with Forkliftaction since 2009 and have a background in writing, editing and publishing. The best part of working with Forkliftaction is the Forkliftaction team and the people I have the opportunity to talk to in the international materials handling industry. I believe everyone has an interesting story to tell.

MICHAEL LEU

EXECUTIVE DIRECTOR

I started FLA.com in 2000 after being in the forklift industry for 20 years and recognising a need for good quality materials handling news and information. I am very proud of what the Forkliftaction team has achieved in over 15 years of operation. I enjoy travelling, reading and spending time with my family and friends on my cattle property in South East Queensland.