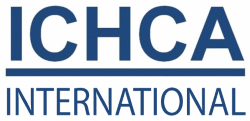 A chance to bring your questions to a key industry forum:
Don't miss this practical, 'hands-on' 1 day seminar organised by ICHCA, the voice of global cargo handling. Held on 1 June 2016 at the OCHA Training Center in Antwerp, the event will bring all the interested parties together to discuss in a highly focused, workshop-style debate,how to comply with, Communicate plans ahead of the imminent deadline for container weight verification.
Container VGM: One month out - Are you ready?
As you know, ICHCA as an NGO to IMO was involved in drafting the new SOLAS VGM regulations and is now working alongside IMO and other key industry bodies to facilitate global implementation of this landmark container safety rule.
If you have not already done so, please take a look at the FAQs issued recently together with Global Shippers Forum, TT Club and World Shipping Council.
ICHCA's new Container Weighing Weekly
also offers a handy weekly digest of VGM news and opinion from around the world - it's simple to sign up and you'll receive an email notification every time we publish a new edition.
Despite a flurry of recent reports, one thing is certain - irrespective of how national governments choose to carry out enforcement, SOLAS VGM will become international maritime law on 1 July 2016.
This point was very clearly articulated by IMO senior executives speaking at ICHCA's recent Barcelona conference. The IMO also urged global supply chain members to step up cross-sector dialogue to ensure successful implementation.
How will you comply?
While the shipper is responsible for providing VGM data, both the ship's master and the terminal operator also have a duty not to load boxes without VGM data onto vessels. Compliance is thus a shared responsibility and communication between all the different parties is critical - both to resolve the many difficult issues that remain in the run-up to 1 July, and thereafter to ensure that VGM data flows through the system as it should.
But what will happen on 1 July and the immediate months following when large numbers of containers show up in port - as is widely expected - without VGM data? Contingency planning is also now crucial for all the stakeholders, to avoid potentially disastrous impact on container chains as the new regulations bed in.
The 3 Cs of compliance, communication and contingency will be the focus of ICHCA's VGM - One Month to Go round table seminar, taking place in Antwerp on 1 June:
COMPLIANCE
What is required for SOLAS VGM compliance - understanding the new laws at the international level
How are national governments approaching enforcement and what does this mean for compliance in practice?
COMMUNICATIONS
How do we get VGM information transmitted through the supply chain in the appropriate manner and in sufficient time? - Who needs it and when?
With so much shipping documentation still in non-digital form, how can VGM be implemented digitally across the industry?
CONTINGENCY
What will happen when the VGM data is not there - or does not arrive in time?
What will happen to non-compliant boxes with cargoes requiring special attention in port i.e. refrigerated and dangerous goods?
What happens if the container VGM does not match other box weighing data?
Plus -
IS VGM ENOUGH TO ENSURE SAFETY?
CTU packing
Lashing and securing
Training
These are a few of the big issues to be assessed during
the seminar
, which will bring all the parties together for open, unscripted debate with a focus on pragmatic responses to a common challenge.
The seminar will be kindly hosted by Antwerp port training institute OCHA and delegates will also have chance to try out OCHA?s crane simulators and other training technology during the day.
Date(s)
:
June 1st
Venue
:
OCHA Training Center
Contact for booking / more info
:
Contact Us
https://www.eiseverywhere.com/ehome/ichcacontainerweighing2016/377785/?&