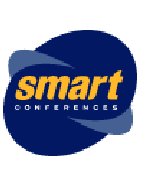 THEME: Best Practice - Making It Happen.
Organisers of Smart Conference, Australia's leading supply chain conference state that the Smart 2003 Conference will again be presented by LAA (Logistics Association of Australia), APICS (Australasian Production and Inventory Control Society) as well as seeing the return of AIPMM (Australian Institute of Purchasing and Materials Management).
"AIPMM is proud to be once again an organising member of the Smart 2003 committee. With a history exceeding 50 years in the industry, AIPMM recognises the importance of this major event and the wealth of information which AIPMM and other associations' members can acquire by attending," said Don Rothnie, President, AIPMM.
Keith Campbell, Chairman, Smart Organising Committee said he welcomed the expertise which AIPMM would bring to formulating a conference program of topical relevance for all those involved in supply chain and logistics management.
"Smart 2003 will provide a forum for delegates to expand their professionalism, gain insights into future developments in the industry and enjoy case study approaches to current supply chain challenges. To successfully achieve this result, we rely heavily on the input and knowledge of the core industry associations APICS, LAA and AIPMM," said Campbell.
Date(s)
:
26th and 27th March 2003
Venue
:
Convention and Exhibition Centre, Darling Harbour Convention Centre South
Contact for booking / more info
:
Conference Director Pamela Adams (02) 9555 6445 padams@smartconference.com.au.
http://www.smartconference.com.au