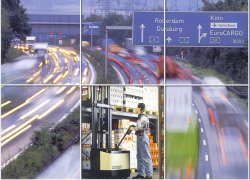 Deadline for applications 31 Dec 2003
EuroCargo will present products and innovative solutions for freight transport and systems for international transportation. It gives an extensive view of the competance and standards of international transport by road, rail, air and sea.
"fast - better - more efficiently".
The international trade fair EuroCARGO For the 15th time - and for the first time in Cologne. It shows ways of enhancing the efficiency of logistic processes in collaborative networks and integrated supply chains.
It is the vast range of supporting events , for example the bestowal of the European Transport Award, as well as the international congress with top class experts that have made Eurogargo indispensable for the professional public with high demands and expectations.
The EuroCARGO is by this clear adjustment the meeting place for the entire transportation economy and your customers.
*** Every day 46 industry professionals search the Forkliftaction.com Equipment Catalogue. Is your BRAND included? > ***
Date(s)
:
25th to 27th May 2004
Time(s)
:
9am to 5pm daily (GMT +01:00) Amsterdam,Berlin,Bern,Rome,Stockholm
Venue
:
Cologne International Exhibition Centre
Contact for booking / more info
:
Peter Kazander EuroExpo Messe - und Kongress GmbH Ph + 49 (0) 89/3 23 91 - 253 Ph + 49 (0) 89/3 23 91 - 253 Fax + 49 (0) 89/3 23 91 - 416 email info@euroexpo.de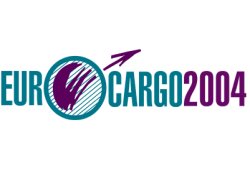 http://www.eurocargo-messe.de.