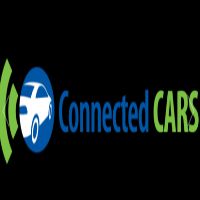 In today's climate, connectivity is king! Creating The Connected Car is one such area where connectivity is changing our lives, aiming to improve driver safety, whilst connecting the vehicle with the outside world to provide an all round better driving experience.
But, where is the business model for The Connected Car market?
With autonomous driving fast approaching, are consumers ready to accept and engage with this new automotive infrastructure yet? Or are they reluctant to offer up their in-car data as panic around privacy and potential security breaches reach an all-time high?
Join us for our first ever Connected Cars Europe Summit and discover the strategies and techniques you will need to develop a profitable business model. Learn how to create a network of seamless connectivity, and discover the latest developments in autonomous driving, intelligent mobility and smart cities!
Discover how to create a viable Connected Car business model and drive consumer uptake through a safer driving experience.
Date(s)
:
28/09/2015 - 30/09/2015
Time(s)
:
8:30 - 17:00 (GMT) Greenwich Mean Time; Dublin, Lisbon, London
Venue
:
Kensington Close Hotel
Ticketing
:
GBP 349 - GBP 2499
Contact for booking / more info
:
enquire@iqpc.co.uk
http://atnd.it/26655-0