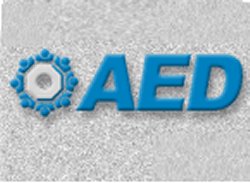 "Managing The Sales Professional"
Speaker: Don Buttrey
Sold out in 2003
A new training program for equipment dealer sales managers enlightens participants with proven strategies for directing and inspiring the sales team. Sales trainer Don Buttrey, Associate of Butler Learning Systems, Dayton, Ohio, has years of experience helping sales managers develop a framework for managing the sales force more effectively and profitably. The two days include full coverage of his five critical activities for the "Sales Professional Paragon."
*** Every day 46 industry professionals search the Forkliftaction.com Equipment Catalogue. Is your BRAND included? > ***
Date(s)
:
August 17-18, 2004
Venue
:
Double Tree Guest Suites Downtown Dayton
http://www.aednet.org/products/productitem.cfm?recordID=328