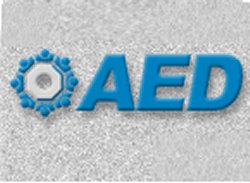 "The Habit of Selling"
Speaker: Don Buttrey
Selling is a challenging profession that requires expert skill. Just like professional athletes, accomplished musicians or battle-ready soldiers, brilliant execution of fundamentals requires training and practice until the skills become habit. The Habit of SellingTM seminar is proven to help develop The Sales Professional©. "Winners execute fundamentals skillfully...by habit". Grow your sales. Protect margins. Make more personal income. Stop for just two days and "sharpen the axe". Your investment in training will pay back immediately and throughout your career of successful selling.
Who should attend: All sales people; Machine sales, Product Support Sales Reps, Rental/used sales, Parts sales, Outside or Inside sales, new or veteran. This will equip and direct new sales people. It will instill disciplines and provide skill development for experienced sales professionals. All application is focused on the equipment industry selling situations. All will network and learn from one another.
*** Is my company featured on the busiest MATERIALS HANDLING DIRECTORY in the world? Check your company listing in the Business Directory ! ***
Date(s)
:
March 4-5, 2004
Venue
:
Double Tree Guest Suites Downtown Dayton
http://www.aednet.org/products/productitem.cfm?recordID=329