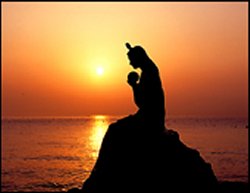 Following the success of last year's Trans Pan Pacific 2003 Australia Exhibition (23 exhibitors and sponsors) and Conference (180 conference delegates from 17 countries) hosted by the Port of Melbourne Corporation, the 2nd Trans Pan Pacific Exhibition and Conference takes place in association with the Busan Port Authority at the Paradise Hotel and Casino Busan.
The 2nd Trans Pan Pacific 2004 Exhibition and Conference is hosted by the Ministry of Maritime Affairs and Fisheries.
A 2 days Exhibition will present 20 international ports, container terminals, container terminal handling equipment manufacturers and intermodal transport services¡¯ providers and event sponsors. There will be a Terminal Operators Showcase in the Exhibition that will present the container terminal operating companies that operate in Korean container ports.
A 2 days concurrent Conference will attract more than 180 international senior executive maritime and rail transportation conference delegate decision makers from Asia Pacific countries. There will be Korean and English simultaneous bilingual translation available for all delegates throughout the two days of the Conference.
For details please visit the Transport Events website
Date(s)
:
29th and 30th June 2004
Venue
:
Paradise Hotel
Contact for booking / more info
:
Transport Events Management Tel: 60 3 8023 5352 Fax: 60 3 8023 3963 Email: info@transportevents.com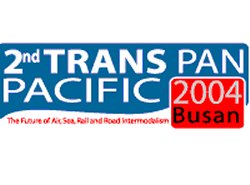 http://www.transportevents.com