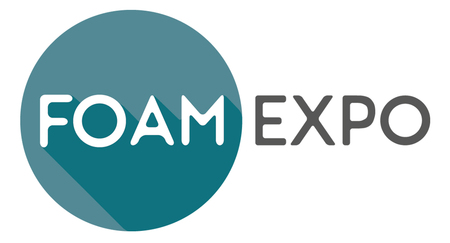 FOAM EXPO brings together the buyers and manufacturers of types of foam and raw materials used in the manufacture of foam and foam-related products, including the comfort and technical foam markets, and molded, rigid and flexible foams from urethanes to elastomeric materials, equipment and machinery manufacturers and foam service providers.
With over 200 exhibitors confirmed, FOAM EXPO will provide a comprehensive overview of foam technologies from companies including Dow Chemical, Rogers Corporation, 3M, NCFI Polyurethanes, FXi, Zotefoams Inc. and more.
With a free-to-attend three-day conference running concurrent to the exhibition and sessions tailored to engineers and decision makers from OEMs, Tier 1, fabricators and converters, manufacturers, and material suppliers and equipment suppliers, the agenda will explore the design and manufacturing of flexible and rigid foams for technical applications, with speakers from companies such as Toyota, Boeing, BASF, Dow Chemical and more. The full agenda can be viewed online now.
Date(s)
:
28/02/2017 - 02/03/2017
Time(s)
:
09:30 to 17:30 (GMT -05:00) Eastern Time (US & Canada)
Venue
:
Suburban Collection Showplace
Ticketing
:
USD 0
Contact for booking / more info
:
Jamie Reid
send an email
+44 1273 916 300
https://go.evvnt.com/79502-1