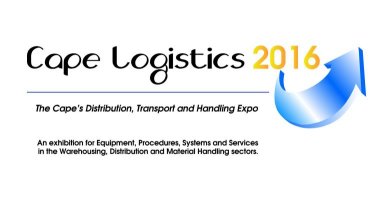 An exhibition for Equipment, Procedures, Systems and Services in the Warehousing, Distribution ans Material Handling sectors.
Cape Logistics is designed as a platform positioned at the heart of the maritime, oil, gas and cold chain export for the country, that brings together customers, suppliers and co-operation partners in a networking environment. It allows new and existing suppliers to transport, handling and logistics service providers the opportunity to showcase new products, technology and services that will meet the future demands of role players from ports through to clients.
The Eastern Cape and Western Cape Provinces of South Africa are home to six of the eight major ports.
Now, the recently launched South African government driven Operation Phakisa plans to accelerate growth in, among other ocean economy projects, in the maritime transport sector. The current cargo handled, the increase in this cargo that planned port expansion will bring, steady developments in the offshore oil and gas industry and the positioning of the Cape as a preferred service and supply centre to that industry all create a demand for sophisticated Transport, Handling, and Logistic providers. Increased volumes and the need for greater efficiency means loading and unloading vessels faster, reducing turnaround time and increasing the performance of all operations.
With globalization, new technology and increasing competition, collaboration along this delivery chain is emerging as the key to success.
Date(s)
:
6-8 September 2016
Time(s)
:
10 am to 5 pm (GMT +02:00) Harare, Pretoria
Venue
:
Cape Town International Convention Centre
Program
:
We are busy planning a conference and workshop programme with the following supporting associations: Chartered Institute of Logistics and Transport SA (CILTSA) as well as the South African Refrigerated Distributors Association (SARDA). The Namibian Logistics Association and Southern Africa Shippers Transport and Logistics Council (SASTALC) are also endorsing this event.
Ticketing
:
Free
Contact for booking / more info
:
saki@exhibitionsafrica.com
http://www.exhibitionsafrica.com/ems/cape-logistics-2016.html