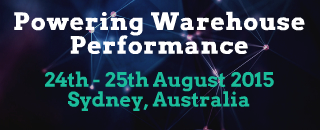 Event Description:
Embedding the 4PLs of process, people, productivity and profit to convert your warehouse into revenue centers!
marcus evans Next Generation Warehousing
breaks through the confusing array of warehouse technology, buzzwords, and third-party providers to describe the principles of warehousing required for the implementation of world-class warehousing operations. Holding up efficiency and accuracy as the keys to success in warehousing,
this conference
will provide a solid methodology and practical training for warehouse problem solving across all areas of the supply chain, providing an organized set of principles that can be used to streamline all types of warehousing operations. Filled with proven operational solutions, it will guide managers as they develop a warehouse master plan, one designed to minimise the effects of supply chain inefficiencies as it improves logistics accuracy and inventory management and reduces overall warehousing expense.
Featuring Leading Case Studies and Expert Presentations by:
National Logistics Manager, Parmalat
Supply Chain Manager, Schweppes
Head of Supply Chain Australia and New Zealand, Unilever
Regional Operations Manager, Blackmores
Warehouse and Distribution Manager, Fonterra
Head of Supply Chain, Samsung
Group Logistics Manager, Fisher & Paykel
Director of Operations and Logistics, Apex Pharma
Head of Logistics, Kimberly Clark
President and CEO, Pulse Logistics System
Director, AD Supply Chain Group, Australia
Interactive half day workshop on:
Modelling your warehouse operations and boosting performance Labour, equipment and inventory cost optimization
Implementing appropriate warehouse performance measures
Converting the concept of Lean Distribution and Warehousing to actionable projects lists
Visit the conference website
Date(s)
:
August 24th to 25th
Venue
:
TBC
Contact for booking / more info
:
EmilyNg@marcusevanskl.com