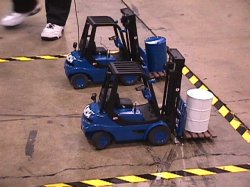 Southern California Material Handling Show (SCMH) will focus on material handling applications, technology and management strategies for increasing productivity, cutting operating costs, improving safety, supporting effective planning, and facilitating product/information flow.
A free, two-day conference runs concurrently with the show, featuring one-hour sessions on the latest topics concerning facility engineers, material handling and maintenance professionals.
Exhibitors to the show are providers of material handling, logistics, distribution, and warehousing products and services.
No one under 18 allowed
Date(s)
:
25th & 26th February 2004
Time(s)
:
Wednesday 9am-3pm, Thursday 9am-3pm (GMT -08:00) Pacific Time (US & Canada); Tijuana
Venue
:
Anaheim Convention Center
Contact for booking / more info
:
For exhibiting information, please email:Matt Tager or call (800) 548-1407. Matt.Tager@cygnusexpos.com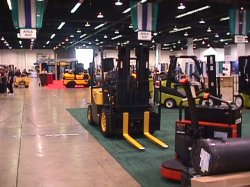 http://www.proshows.com