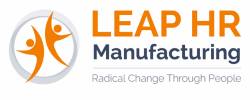 LEAP HR: Manufacturing brings together people leaders from across the manufacturing industry to challenge traditional thinking around how we:
- Solve a growing technical skills shortage
- More effectively build ready-now leaders
- Future-proof our talent - and ourselves
Hear how the best examples of radical thinking are delivering the most practical impact at the only disruptive event built just for manufacturing HR leaders.
And leave with a practical plan to solve your toughest staffing problems, make lean HR a reality, and prepare your workforce for the factory of the future.
"LEAP HR: Manufacturing is genuinely unique and I'd encourage any future focused manufacturing people leader to take part."
Walter Palen, Vice President, Mitsubishi Electric Automotive America
"This will be my third time taking part, and it's among the most valuable couple of days I spend each year."
Glenn Johnson, Head of Workforce Development, BASF
**Early bird prices and group discounts available** - See website for more information
Date(s)
:
October 15-16, 2019
Time(s)
:
08:00 to 15:00 (GMT -12:00) Eniwetok, Kwajalein
Venue
:
Millennium Maxwell House Hotel Nashville
Ticketing
:
USD 2499.0
Contact for booking / more info
:
Contact Us
http://go.evvnt.com/476490-3?pid=2927