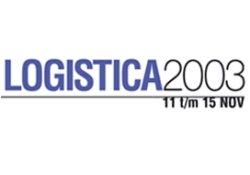 A trade fair for exhibitors and visitors in the logistics industry. The organizers claim that Logistica is the biggest and best trade fair for material handling in the Benelux region.
Logistica is for anyone who lives and breathes logistics. Because, aside from all the technology, it is the people that really matter in logistics and always will be.
The organizers also promote for the 7th time in succession the central "Scala Logistica" presentation is being performed. As part of this presentation, 4 full-scale sector-related logistical solutions will be displayed. This presentation offers an overview of the latest solutions and innovations to improve logistical processes. The starting point is to make it possible to actually see bottlenecks that frequently occur. To do this, solutions are created that are available on the market. There will be 8 presentations each day per module.
In brief, Scala Logistica is an excellent and exceptional opportunity for you as an exhibitor to entertain business contacts and to present your products within a total, overall concept.
Dutch championships for forklift drivers (NKIT for Nederlandse Kampioenschappen Intern Transport) will also be held at the time of the Logistica fair. The NKIT is organised by the Stichting EVL (Examenbureau Vervoer & Logistiek) and both magazines 'Heftig' and 'Transport + Opslag'.
The sponsors are Blanken Controls, BT Nederland, Cascade Europe, Crepa Reyners, Exide Technologies, Jungheinrich Nederland, Randstad Nederland, Toyota Industrial Equipment.
Rocla Dealer: Crepa Reyners B.V. will be exhibiting
*** How will I TRANSPORT AND STORE my purchased goods? Find the answer in the Forkliftaction.com Materials Handling Index!***
Date(s)
:
11th to 15th November 2003
Time(s)
:
Tuesday 11 November 10.00-18.00 Wednesday 12 November 10.00-18.00 Thursday 13 November 10.00-21.00 Friday 14 November 10.00-18.00 Saturday 15 November 10.00-16.00 (GMT +01:00) Amsterdam,Berlin,Bern,Rome,Stockholm
Venue
:
Jaarbeurs Utrecht, halls 7 to 12
http://www.logistica-online.nl/pages/pages_details.asp?id=20