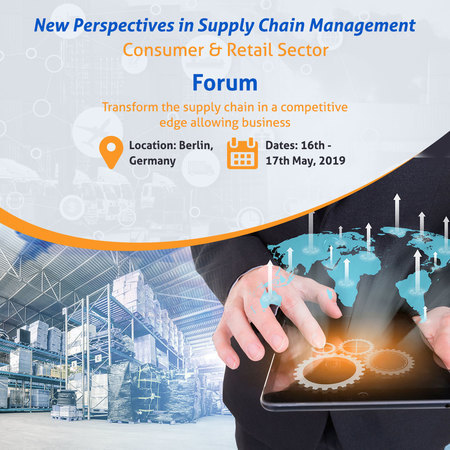 Conference Overview
The main focus of the supply-chain management function in todays competitive world is to maximize the customer satisfaction, to minimize the costs, to work in a more global perspective, to implement innovative technological solutions and to be flexible under the changing circumstances. Using more environmentally friendly methods during the operation management or improving the automation for all logistics processes could be given as two examples which will be faced by the supply chain management teams.
New Perspectives in supply chain management for the Consumer and Retail Sector Forum will be a two-day global event designed to stimulate your thinking on these and other matters.
The forum format will be a combination of best practices/keynote presentations from Peers, thought by sector leaders, supply chain experts and solution providers from all sectors; interactive discussion sessions; workshops and networking breaks.
Transform the supply chain in a competitive edge allowing business!
Date(s)
:
May 16, 2019 - May 17, 2019
Time(s)
:
9:00 am to 5:30 pm (GMT +01:00) Amsterdam,Berlin,Bern,Rome,Stockholm
Venue
:
TBA
Ticketing
:
Full Conference Pass: EUR 1999.0
Contact for booking / more info
:
Simon Williams
https://go.evvnt.com/306304-2?pid=2927