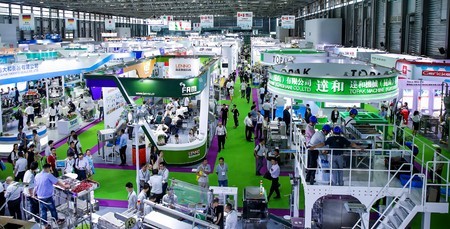 ProPak China, organized by UBM Sinoexpo, has been serving the Chinese market for the last 24 years and providing a global stage for the novelties and the innovative impetus of the fast-growing processing and packaging in the region with overseas support from professional organisations, such as ADEPTA from France, Dansk Industri from Denmark, FOOMA from Japan, PMMI from USA, and Processing and Packaging -The High-Tech Italian Way from Italy.
ProPak China 2019 will take place at National Exhibition and Convention Center (Shanghai), which is the world's largest single building and exhibition and convention complex. In parallel with FoodPack China, Hi and Fi Asia-China, Healthplex Expo and Natural and Nutraceutical Products China, Starch Expo and Expo Agri-tech, ProPak China 2019 will further increase the show scope, ranging from agricultural products, processing and packaging to finished products. The total floor space of these joint exhibitions is around 140,000 square meters.
As one of the most comprehensive processing and packaging events, ProPak China is a gateway for sourcing a wide range of processing and packaging solutions from over 700 leading local and international suppliers. For participants looking to source packaging machinery, food processing, liquid processing, weighing and metering equipment, packaging materials and containers, or industrial robots, warehouse logistics and quality inspection equipment, ProPak China has them covered.
ProPak China provides participants with opportunities to observe machinery in action and at full scale, explore multiple approaches to solving production and packaging challenges, discover packaging ideas from other industries and grow their network by connecting with more than 30,000 colleagues who are active in the processing and packaging industries.
For more information, please visit www.propakchina.com and follow us @OES_ProPak
Date(s)
:
June 19, 2019 - June 21, 2019
Time(s)
:
9:00 am to 6:00 pm (GMT +08:00) Beijing, Chongqing Hong Kong, Urumqi
Venue
:
National Exhibition Center (port 15)
Ticketing
:
N/A
Contact for booking / more info
:
Mr. Spric Tian
https://go.evvnt.com/309973-0?pid=2927