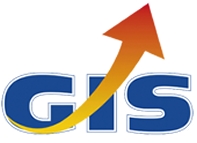 The sixth edition of GIS, the only Italian trade show for the Lifting, handling and Heavy Transportation operators, will take place at the exhibition center of PiacenzaExpo from 5th to 7th October 2017. The event, dedicated to the users of cranes, mobile cranes, aerial work platforms, telehandlers, overhead travelling cranes, port and industrial handling equipment and heavy transport companies, is being organized with the support of the major industry associations like: ANNA (Italian Association of Mobile Crane Hiring and Heavy Transportation), ESTA (European Association of Abnormal Road Transport and Mobile Cranes), AITE (Italian Association of Heavy Transport Companies), IPAF Italy (International Powered Access Federation), ASSOLOGISTICA (Italian Association of Logistic Companies, Port and Intermodal Operators).
Conferences and Technical Workshops
During GIS, a full program of technical seminars and conferences organized with the support of key industry associations and major national and international companies, updated participants on the latest technological and regulatory developments in the industry.
Gala Dinner
On the occasion of GIS a Gala Dinner will take place in one of the beautiful castles of Piacenza, where smells of the local cuisine and wines of the province welcomed the participants of GIS which could meet in a friendly and relaxed atmosphere.
Date(s)
:
Piacenza 5-7 October 2017
Venue
:
Piacenza Expo Exhibition Center
Localita Le Mose - Via Tirotti, 11 - 29122
Piacenza (ITALY)
Contact for booking / more info
:
Phone:(+39) 010.5704948 (3 linee r.a.)
Fax: (+39) 010.5530088
E:
send an email
http://gisexpo.it/e_index_flash.html