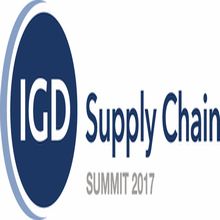 Are you a supply chain professional at a retailer, wholesaler, supplier or third party logistics provider?
Whether you're new to the industry or have years of experience, come to learn from and be inspired by the latest supply chain innovations.
Why attend?
- Hear the latest supply chain practices from leading companies relevant to you
- See how others are putting the customer first for superior supply chains
- Develop your team through direct contact with retailers and suppliers
- Embrace tomorrow's technology to co-exist with your team for better service
- Hear cross-industry case studies that will inspire you to develop supply chains that don't break down.
- Interact with top grocers in dedicated retailer sessions
Date(s)
:
9th Nov 2017
Time(s)
:
9:00 am to 5:00 pm (GMT) Greenwich Mean Time; Dublin, Lisbon, London
Venue
:
Hilton Bankside, 2-8 Great Suffolk Street, SE1 0UG
Ticketing
:
GBP 525 - GBP 950
Contact for booking / more info
:
events@igd.com
https://go.evvnt.com/124237-0