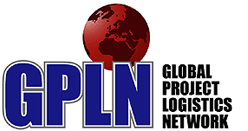 GPLN - Global Project Logistics Network
The dates have been chosen again to be next to the Breakbulk Europe Exhibition in Antwerp (25th to 26th April) so that those members who are also visiting this exhibition can conveniently combine both events.
GPLN has selected the iconic 5 star in Dubai, which is centrally located in the heritage area in Deira, Dubai's historic district.
After the huge success of this year's meeting in Brussels with over 170 delegates from all over the globe, GPLN is looking forward to yet another successful networking event with even more attendees which will benefit greatly GPLN's highly skilled project forwarders and sponsors.
Date(s)
:
21st to 23rd April 2017
Venue
:
Hyatt Regency Hotel
Contact for booking / more info
:
Contact Us
http://www.gpln.net/annualmeeting/index.html