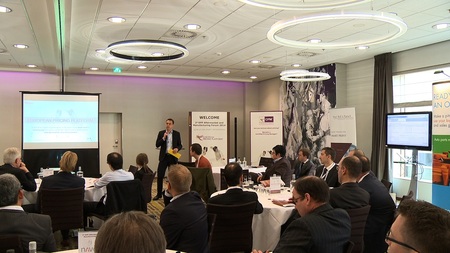 The forum includes pre-forum workshops, keynotes from top speakers, breakout sessions, round table discussion and most of all valuable interaction. Some key topics at the forum will be discussed with high-level pricing influencers from GE Oil&Gas, Heidelberg and other Fortune 200 companies.
Five reasons to join our forum:
- Unlock the best practices and innovative solutions to boost your production excellence
- Learn how to manage to reach a sustainable tailor-made pricing strategy
- Identify your organisation pricing maturity and learn how to set up the next step to cross your pricing chasm
- Discover the way out to the top ten challenges the manufacturing industry will be facing in 5 years time
- Benefit from the interaction and networking opportunities with fellow pricing practitioners and learn from the most qualified solution providers in one-to-one business meetings.
Network, discuss and learn from industry peers in manufacturing and spare parts how to eliminate risk, optimise sales effectiveness, enhance revenue growth and receive tangible insights to define your own action plan.
Set the first step that will lead your organisation to reach the pricing excellence!
Date(s)
:
17/11/2015 - 18/11/2015
Time(s)
:
9:00 am - 6:00 pm (GMT +01:00) Amsterdam,Berlin,Bern,Rome,Stockholm
Venue
:
Radisson Blu Waterfront Hotel
Ticketing
:
early bird: EUR 1099, standard: EUR 1499
Contact for booking / more info
:
orisa.grajeda@pricingplatform.eu
http://atnd.it/33056-0