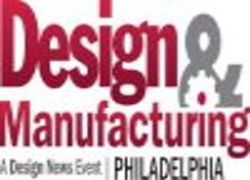 This October, network, learn and be inspired at Design and Manufacturing Philadelphia!
Expand your network by attending our Speed Networking to meet face-to-face with valuable regional decision makers and industry peers. Learn and enhance your knowledge at our interactive panel discussions and conferences that include topics such as:
Insight PD Human-Centered Design Workshop
Innovations in 3D Printing
Package Design That Sells
Your Design and Manufacturing Philadelphia badge gives you access to five additional tradeshows: ATX Philadelphia, MDandM Philadelphia, PhillyPack, PLASTEC Philadelphia, and Quality Expo!
Date(s)
:
7 - 8 October 2015
Time(s)
:
10:00 am - 4:00 pm (GMT -05:00) Eastern Time (US & Canada)
Venue
:
Pennsylvania Convention Center
Ticketing
:
USD 199 - USD 799
Contact for booking / more info
:
310-445-4200
http://atnd.it/29331-0