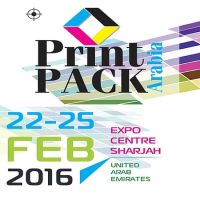 The regional printing and packaging market is on an upswing. Fuelled by growing economies and supported by core sectors such as real estate and new big-ticket projects, the sector is poised for a giant leap. Rising retail landscape is also keeping the order books busy for the industry.
Sensing the opportunities, the regional printing and packaging industry has been quick to grab the initiative and invest in technology, machinery and hone skills of its manpower to sustain growth.
Besides, the industry has to live with fierce competition, especially since a number of new companies have entered the market in the past two years after the clouds of the economic slowdown blew away without causing much damage.
On the other hand, amazing production technologies have been introduced regionally and globally and new benchmarks in quality are forcing industry players to adapt and gain the competitive edge.
Aimed at showcasing the emerging opportunities and technologies, the inaugural Print Pack Arabia 2016 will aim to be a comprehensive sourcing platform for commercial and package printing in the region. It will be promoted as an important event that will attract printers, industry professionals, buyers and design agencies.
Date(s)
:
22/02/2016 - 25/02/2016
Time(s)
:
10:00 - 18:00 (GMT +04:00) Abu Dhabi, Muscat
Venue
:
Expo Centre Sharjah
Ticketing
:
AED Free
Contact for booking / more info
:
gaurav@expo-centre.ae
http://atnd.it/26813-0