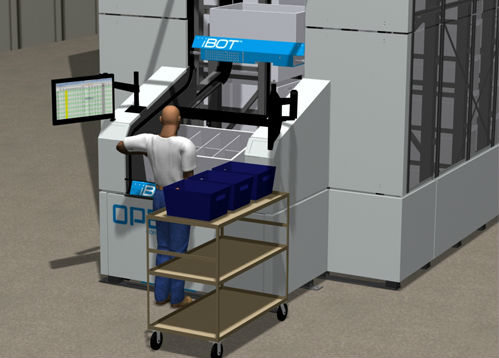 The use of robotics technologies in materials handling continues to progress. Robots can now recognize deviations from the norm and make adjustments that help maintain productivity in dynamic environments.
While a lot of sophistication has been integrated into these automated solutions, operational simplicity must prevail to keep things running smoothly.
In this webcast, attendees will learn about the keys to integrating robotics into a supply chain, how to calculate ROI and measure success.
More information at
https://event.webcasts.com/starthere.jsp?ei=1051550
Attendees will also learn:
- Strategies for incorporating robotics in a materials handling environment
- How to leverage robotics in data-driven warehouse/distribution centers
- About the latest robotics technologies and their core applications
Date(s)
:
Thursday April 23, 2015
Time(s)
:
2:00pm ET (GMT -05:00) Eastern Time (US & Canada)
Venue
:
N/A
Program
:
Webcast
Ticketing
:
FREE
Contact for booking / more info
:
WEBCAST: Warehouse Automation
https://event.webcasts.com/starthere.jsp?ei=1051550