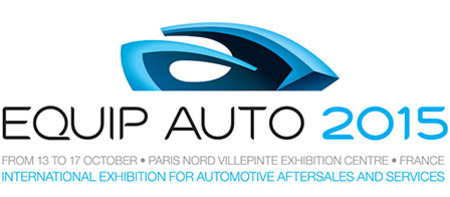 For 40 years EQUIP AUTO has been alongside professionals as they grow in the after-sales and services markets for all vehicles in France and EMEA.
In this competitive marketplace and a complex economic climate, companies are working hard to boost business in the aftermarket, developing vehicle maintenance and repair solutions that to meet fleet requirements and the expectations of repair and maintenance professionals.
Speakers: BOSCH, FACOM, WASHTECH, SCHAEFFLER, EUROMASTER, HUTCHINSON, PHILIPS, AKEBONO, HENKEL TECHNOLOGIES, KARCHER, MAHA, FORCH.
Date(s)
:
October 13, 2015 to October 17, 2015
Time(s)
:
9:00 am to 6:00 pm (GMT -12:00) Eniwetok, Kwajalein
Venue
:
Paris Nord Villepinte
Program
:
URLs: Facebook: http://atnd.it/16983-1 Twitter: http://atnd.it/16983-2 YouTube: http://atnd.it/16983-3
Ticketing
:
EUR 15 TTC - EUR 55 TTC
Contact for booking / more info
:
http://atnd.it/16983-0
http://atnd.it/16983-4