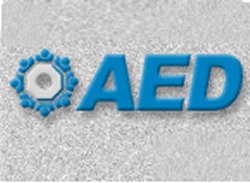 Association of Leaders in Equipment Distribution. AED.
Sharpen your management skills In PEOPLE MANAGEMENT, CUSTOMER MANAGEMENT, AND FINANCIAL MANAGEMENT.
Speaker: Al Morgan has consulted with equipment distributors And manufacturers for more than three decades.
Topics: The MBA Planning System
Rationalizing company departments
Reading and applying financial statements
Understanding key operating and financial ratios
Leadership styles and teamwork
Counseling, mentoring and building trust
Developing leadership styles
Coaching your employees
Encouraging customer objections and complaints
Who should attend:
New managers who...
Are being groomed for the position
With no other formal training
Are assuming greater authority and decision-making responsibilities
Veteran managers who...
Could benefit from new skills and techniques
Are so busy putting out fires they can¡¯t find time for training
Are taking or will take the Self-Study for Branch Management Excellence Program
*** Who can help me improve the STORAGE AND PACKAGING SYSTEM in my warehouse? Find the answer in the Forkliftaction.com Business Directory ! ***
Date(s)
:
17th & 18th May 2004
Venue
:
DoubleTree Club-O¡¯Hare 1450 E. Touhy Ave. 847-296-8866
http://www.aednet.org/products/productitem.cfm?recordID=327