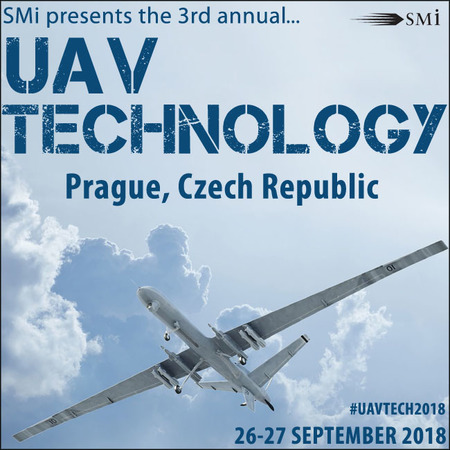 SMi is thrilled to announce the return of the third annual UAV Technology conference, which will return to Prague, Czech Republic on 26th and 27th September 2018.
SMi's UAV Technology conference will aim to examine and bring solutions to unmanned aerial platforms and how to better exploit them during missions. This international symposium will additionally address the growing need for counter- Unmanned Aerial Vehicle capabilities now that they are becoming increasingly accessible both to state and non-state organisations. This has particular prominence as commercial-off-the-shelf solutions (COTS) to unmanned aerial systems are now readily available to civilians, this in turn has clear implications to the military which needs to be addressed.
The two-day event will bring together a community of experts, friends and allies to share information and strengthen relationships reflecting the growing need of nations, armed forces and industries to come together in order to achieve higher levels of capabilities.
EVENT HIGHLIGHTS
1. The only conference in Europe focused on the procurement and development of UAV and counter-UAS capabilities globally
2. The chance to obtain insights from leading nations in the realm of automatic and unmanned technologies such as the US, the UK,
Israel, Poland, Denmark, Switzerland, Germany, Czech Republic, Luxembourg, Estonia and Finland, to name but a few.
3. Gain an insight on existing and emerging applications of unmanned aerial platforms and address consequential requirements from military and law enforcement operations.
4. Become a part of the community striving to maximise UAV capabilities while also accurately responding to the threats they pose on national and border security
EARLY BIRDS
Register by:
April 30th to save £400
May 31st to save £300
June 29th to save £200
Date(s)
:
Sep 26, 2018 ends Sep 27, 2018
Time(s)
:
8:30 am to 5:30 pm (GMT +01:00) Belgrade,Bratislava,Budapest,Prague
Venue
:
Hotel Angelo
Ticketing
:
GBP 899 to GBP 1499
Contact for booking / more info
:
nboumediene@smi-online.co.uk
http://go.evvnt.com/209873-5?pid=2927