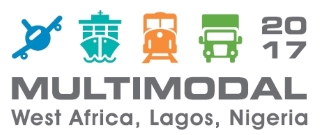 Multimodal West Africa is Nigeria and West Africa?s premier freight transport, logistics and supply chain management event welcoming over 5,000 visiting shippers, cargo owners and major importers & exporters such as Volkswagen, GSK Nigeria, Jumia Nigeria, Shopright, Proctor & Gamble, Nestle Nigeria and Unilever attend for freight solutions, appointing new suppliers, more cost effective and efficient supply chain solutions.
More than 80 international freight forwarders, 3PLs, shipping lines, ports, terminal operators, clearing agents and technology/service providers exhibit to secure new freight contracts, raise brand awareness and generate new business opportunities across multiple market sectors.
The event is characterised by key vertical sectors, including manufacturing, retail, agribusiness, chemical, automotive, electronics, FMCG, food & drink, fashion, pharmaceuticals, construction, aerospace, energy, real estate, recycling, paper/print and perishables, amongst others, whilst horizontally, the show covers all modes of transportation, including sea, road, rail, air and inland waterways.
Date(s)
:
23 - 25 January 2018
Venue
:
The Landmark Center
Victoria Island, Lagos
Nigeria
Contact for booking / more info
:
+44 (0) 207 384 7759
Contact us
http://www.multimodalwestafrica.com/What-is-Multimodal-West-Africa