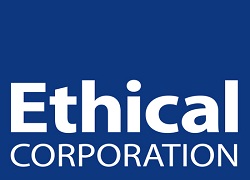 We are doing things differently and we really want to move businesses towards the genuine impact you are looking for. The #RBSNY agenda will help you uncover the potential for sustainability to deliver profit, build trust, and shape strategy with empirical justification through our independently researched agenda. There is no corporate fluff in our agenda, just practical, deep-dive examples to show how businesses can transition to a more responsible and sustainable business strategy.
1. Multiple tracks / Multiple disciplines: In 2018, we are doing things differently. We will create dedicated tracks and sessions that address how organizations are driving the responsible business agenda. We will bring together experts from sustainability, communications, procurement and innovation departments as well as investors, NGOs, Governmental bodies and academics to share how they're addressing the key issues and opportunities that lie ahead.
2. 400+ of the most innovative, exciting brands in attendance: #RBSNY will give you the most senior networking opportunity possible. We lead our conferences with the latest ideas and case studies out there, and take pride in our in-depth research to pinpoint the brands that are doing the most impactful work to share their learnings.
3. Practical learnings: We are not afraid to talk about what doesn't work as much as what does! Our sessions are practical with live polling and interactive questions. We guarantee you'll walk away with new ideas and contacts to help improve your strategy for 2017 and beyond.
4. NEW FOR 2018: In-depth roundtable and breakout workshops: 2 hours individual workshops tackling some of the critical issues. All workshops will be held in breakout rooms under Chatham-House rules ensuring issues are tackled and solutions are discussed in an open and honest environment.
Date(s)
:
03/26/2018 TO 03/27/2018
Time(s)
:
8:00 am to 6:00 pm (GMT -06:00) Central Time (US & Canada)
Venue
:
Marriott, Brooklyn Bridge
Ticketing
:
USD 1199 - USD 3399
Contact for booking / more info
:
https://go.evvnt.com/162833-1
https://go.evvnt.com/162833-0