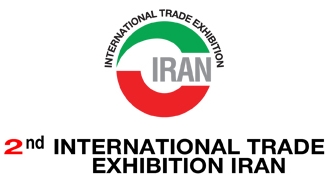 Iran's economy is experiencing a strong recovery and seeing encouraging growth prospects, following a sanctions relief.
To help boost trade and investment, International Trade Exhibition Iran aims to help companies export their products, develop new markets, and promote their industries by offering a platform to showcase products and services from various industries such as oil and gas, building and construction, mining, agriculture, utilities, medical, food and beverage, and IT and telecom.
This is your opportunity to participate in the largest trade show in Iran along with international exhibitors representing 10 different countries.
Date(s)
:
2-5 December 2017
Venue
:
Khuzestan International Exhibition Fairgrounds
Ahvaz, Khuzestan Province
Iran
Contact for booking / more info
:
Regional Office
send an email
http://irantradeexpo.com/