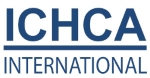 ICHCA's latest practical seminar dedicated to the subject of dangerous goods will take place at the TT Club offices in London. If you are interested in speaking or being a sponsor, please get in touch.
The seminar will be followed by the 77th meeting of the ISP - ICHCA's Technical Panel, which takes place on Tuesday 7 and Wednesday 8 March 2017 at the Britannia P&I offices. Members of the panel and observers are invited to attend.
More information will be available soon.
Date(s)
:
6th March 2017
Venue
:
TT Club
Contact for booking / more info
:
Helen Coffey
+44 (0)20 3327 7560
send an email
https://www.eiseverywhere.com/ehome/index.php?eventid=207777&