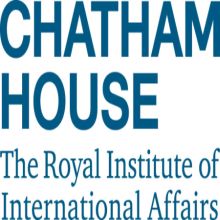 Global trade growth has slowed in recent years. Weak import volumes, particularly in leading emerging markets, deceleration of growth in China and sluggish global economic activity amid continued geopolitical tensions suggest a subdued outlook for global trade in 2016 and beyond.
This Chatham House conference will focus on the evolution of global trade governance, the implications for economic growth and political relationships, as well as the outlook for trade finance and the effect of service-based and digital trade on the global economy.
Speaker highlights include:
- Maria Åsenius, Head of Cabinet to the EU Commissioner for Trade
- James Bacchus, Chair of the Global Practice Group, Greenberg Traurig; Member, Appellate Body of the World Trade Organization (1995-03)
- Steven Beck, Head of Trade Finance, Asian Development Bank
- David Shark, Deputy Director-General, World Trade Organisation
- Nicolle Graugnard, Policy Manager, Trade and Investment Policies, International Chamber of Commerce
To enable as open a debate as possible, this conference will be held under the Chatham House Rule.
Date(s)
:
11/07/2016
Time(s)
:
9:30 am - 5:30 pm (GMT) Greenwich Mean Time; Dublin, Lisbon, London
Venue
:
Royal Society of Arts
Ticketing
:
GBP 440 - GBP 1295
Contact for booking / more info
:
http://atnd.it/53081-1
http://atnd.it/53081-0