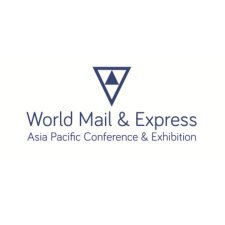 World Mail & Express Asia Pacific Conference & Exhibition provides a forum for senior decision makers in the mail & express industry to discuss strategy & track developments in this fast-paced sector.
With the overwhelming e-commerce focus of the mail and express sector in Asia Pacific, operators must use every means to champion the medium; and to focus on supply chain development, whether local, national, regional or global. Cross border e-commerce is seeing exponential growth and requires increasingly sophisticated and responsive supply chain management.
Join us at the 2015 World Mail & Express Asia Pacific Conference & Exhibition, hosted by PHLPost, and be involved in the debate of these issues with industry leaders. The 2-day conference agenda will delve in detail into the challenges they face, with senior level speakers from posts and parcel operators across the region addressing the e-commerce boom and looking at, whether large and small, they are utilising technology to create new supply chains.
This will be accompanied by our exclusive supplier showcase which brings together the best technology and service providers, as well as operators, who will be presenting the latest products and services available to the mail and express industry.
Please visit www.triangle.eu.com/aspac for more information about the event and the latest programme information.
URLs:
Website: http://atnd.it/24222-0
Booking: http://atnd.it/24222-1
Tickets: http://atnd.it/24222-2
Date(s)
:
October 19, 2015 to October 21, 2015
Time(s)
:
7:00 pm to 4:00 pm (GMT +09:00) Osaka, Sapporo, Tokyo
Venue
:
Sofitel Philippine Plaza
Ticketing
:
Standard: $1695, Early Bird: $1275, 3for2: $3390
Contact for booking / more info
:
http://atnd.it/24222-1
http://atnd.it/24222-0