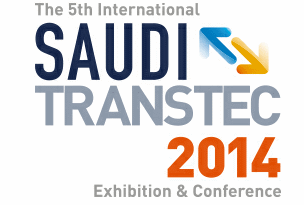 Saudi Transtec - The Longest Running Saudi Arabian Transport & Logistics Exhibition & Conference
The 5th edition of this highly successful provides the ideal environment for local, regional and global companies to benefit from the continued growth and development of Saudi Arabia's booming transport and logistics sectors
Five Years of Creating the Region's Most Comprehensive Event For Transportation, Materials Handling, Warehousing & Logistics
Saudi Transtec has developed over 5 years and each edition provides a stronger foundation for business development, and supports investment opportunities in Saudi Arabia?s Transport and Logistics sector.
Investment Opportunities - Be Part Of Saudi Arabia's Growth
Saudi Arabia is targeting $100 billion of investment in port, airport, rail, road and logistics center projects over the next decade, with a strategy to make the Kingdom one of the world's leading transport and logistics hubs by 2020. The Kingdom offers large-scale venture opportunities through projects including airport renovations and a number of large rail developments.
Ideal Location - The Kingdom is a Key Global Transport and Logistics Hub
Positioned between Europe, Africa and Asia-Pacific, Saudi Arabia provides the ideal hub for global transportation. Through its major ports in both the Red Sea and Arabian Gulf the Kingdom offers strong sea transport solutions in addition to its overall strategic infrastructure system. As this potential continues to develop, Saudi Arabia is establishing itself as a key global transport and logistics hub, making it an attractive prospect for investors and the perfect location for
SAUDI TRANSTEC 2014
.
Date(s)
:
December 8th to 10th
Venue
:
DHAHRAN INTERNATIONAL EXHIBITIONS CENTER
Contact for booking / more info
:
exhibition@sauditranstec.com
http://www.sauditranstec.com