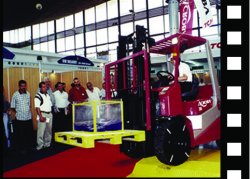 Mission Statement:
We are determined to join the world best brands in the field of machinery in a world class exhibition that will aim to foster the fast growing industrial market in Egypt and the Middle East with the latest machine technology. Our exhibitors are to market their machinery's and meet with traders, agents and distributors from Egypt and the Middle East
the organizers note that:
1. Egypt ranking among the 22nd in CECIMO list of equipment.
2. The economic reform in Egypt boosted the wheel of manufacturing and thus resulted in a growing industrial environment.
3. The machine tooling sector is developing as different industries are emerging in Egypt everyday.
4. The new investment law in Egypt is attracting a lot of entrepreneurs to start workshops and factories with free tax payments.
5. Egypt inflation rate is decreasing, about 2.5%, and the economy is boosting with a rate of 9% annually.
6. English language is considered the business language in Egypt where ther is market demand
7. Egyptian traders and Agents are always searching for new machinery companies.
8. Over 90% of the machinery running in the factories and workshops are imported from Europe, U.S., and the far East.
9. Egypt's industry has been expanding from oil and petroleum industry, trucks and passenger cars assembly, automotive spare parts manufacturing, plastic molding industries, steel casting and forging industries, design laboratories for mechanical parts, ETC.
10. Multinational companies with a wide spectrum of industries as well as investors worldwide has chosen Egypt for its geographic location, political balance, high skilled labor, climate that is almost suitable for all nations, engineers and businessmen literacy of foreign languages.
11. Machine tools are highly demanded in the market as till today it is estimated by $40 million dollars.
The handling Expo will be held concurrently with MACTECH'2003, The International Exhibition for Machine Tools, Hand Tools, Welding & Cutting Equipment and AIRTECH'2003 The International Exhibition for Compressed Air Technology & Accessories.
The organizers offer to assist companies looking for agents in Egypt and the Middle East.
Date(s)
:
25 September to 28 September 2003
Time(s)
:
Visitors - daily 10am to 8pm (GMT +02:00) Cairo
Venue
:
Cairo fair ground
Program
:
Listing of exhibitors can be found at http://www.handling-expo.com
Contact for booking / more info
:
International Fairs Group 28 Misr helwan Road - Military Engineers Tower info@handling-expo.com Maadi - Cairo - Egypt. info@handling-expo.com Contact Person: Mr. Ihab Abou Zeid on fax No. (00202 5264499) or e-mail (ifg@access.com.eg)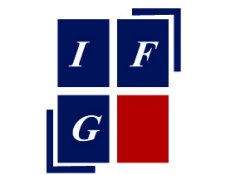 http://www.handling-expo.com