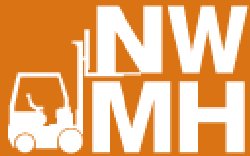 The organisers advise ...............Key Features Spell Success for NWMH.
Now, more than ever, is the time to exhibit at the Northwest Material Handling Show (NWMH). Companies are looking for ways to cut expenses and yet they still require your products and services in these tough economic conditions. We offer your prospects the convenience of shopping where hundreds of suppliers showcase their latest products and services under one roof, right on their home turf. NWMH will be promoted to thousands of facilities including manufacturing plants, distribution centers, hospitals, warehouses, colleges and universities, office buildings, and government facilities in and around the Greater Northwest area. No planes to catch, no airport hassles, no downtime. NWMH is only a short drive away for your potential customers. You can't afford not to be there because your competitors will be. Don't miss out.
No one under 18 allowed.
*** I really need to save on MECHANICAL REPAIR costs! Who can help? Find the answer in the Forkliftaction.com Business Directory ! ***
Date(s)
:
26th & 27th May 2004
Time(s)
:
Exhibit Hours: Wednesday 10am-4pm Thursday 10am-3pm (GMT -08:00) Pacific Time (US & Canada); Tijuana
Venue
:
Oregon Convention Center
Contact for booking / more info
:
For exhibiting information, please email:Matt Tager or call (800) 548-1407. Matt.Tager@cygnusexpos.com
http://www.proshows.com/shows/?cmd=nwmh