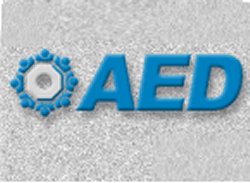 The changes that have taken place over the past twenty-five years, and those ahead, demand a more professional, productive and profitable Product Support Operation. To support the development of this Parts and Service Management team we have designed a series of training courses aimed at those charged with the responsibility of managing this segment of the Dealership business. Parts & Service Management - Unit II consists of 6 elements presented during a three day seminar for Parts or service Managers who have participated in the Unit I class.
Leadership and Personnel Issues
Parts & Service Working Together - a Radical Concept
Parts & Service Operations - A New Look
The Machine is Bait - Selling to your Potential
Unit provides a different approach to the Management of the Parts and Service Departments - one of harmony and common goals. It is intended for any Management and Supervision that has the responsibility for Parts or Service who has attended Unit I classes in Parts or Service. The material covers all aspects of Parts & Service Management necessary for the Managers or Supervisors to become more consistent in their performance for their dealership, their employees and themselves.
*** I am looking for an EQUIPMENT RENTAL company. Who will do the job? Find the answer in the Forkliftaction.com Business Directory ! ***
Date(s)
:
21st & 22nd June 2004
Venue
:
TBA
Ticketing
:
AED Members: $645.00
http://www.aednet.org/products/productitem.cfm?recordID=330