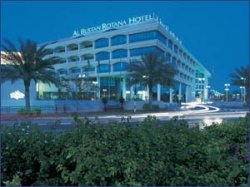 Dubai has become the trade and commerce capital of the Middle East. Ideally located with dedication to efficiency and service, Dubai Cargo Village has played a vital role in Dubai's continuing growth and success. Dubai Cargo Village is the Middle East's first dedicated cargo terminal. It introduced a revolutionary concept in cargo handling in the region by bringing together, all cargo related agencies in 1 compound to minimise the cargo handling time at the airport. In 1997, the cargo terminal handled in excess of 400,000 tonnes and the trend shows that there will be the need to provide facilities for up to 1 million annual tonnes of air cargo by the year 2005, 2 million tonnes by the year 2014 and 2.7 million tonnes by 2018. To cope up with demand for cargo space, the Department of Civil Aviation has embarked upon a major cargo expansion programme to increase freight handling capacity at the cargo village.
Dubai Cargo Village was awarded ISO 9002 Certification by Lloyds Register Quality Assurance for its Quality Management System and its effective implementation. Dubai Cargo Village is also the first cargo terminal in the Middle East to win such a distinction. The ISO 9002 accreditation has placed Dubai Cargo Village among the only few ISO accredited cargo terminals in the world.
Following the success of the inaugural Intermodal Asia 2003 in Malaysia, the 2nd Intermodal Asia 2004 Dubai Exhibition and Conference will be hosted by Dubai Cargo Village and will take place at the 5 star Al Bustan Rotana Hotel Dubai on Sunday 9 and Monday 10 May 2004 attracting 350 international air and sea freight conference delegates plus 50 international sea and air borne cargo-handling exhibitors and sponsors to the concurrent 2 days international Exhibition.
The Conference will feature 30 world-class experts highlighting latest issues effecting the development of Intermodalism throughout Europe, the Middle East and Asia as well as reviewing latest developments in Sea-Air cargo shipments; direct connections to main and feeder air and sea ports worldwide and the application of rail and road as part of the intermodal chain.
A concurrent 2 days Exhibition provides an excellent and timely marketing platform for companies who wish to take advantage of the commercial opportunity to promote their latest products and services to this lucrative dedicated audience of 350 senior executive conference delegates and 250 exhibition trade visitors. On behalf of the Event Host Dubai Cargo Village, you are cordially invited to reserve your first choice of exhibition stand soon and to send a delegation to the Conference.
Date(s)
:
6th & 7th June 2004
Venue
:
Al Bustan Rotana Hotel
Contact for booking / more info
:
Transport Events Management Tel: 60 3 8023 5352 Fax: 60 3 8023 3963 Email: info@transportevents.com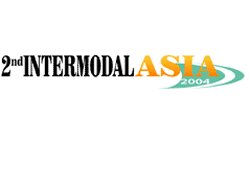 http://www.transportevents.com