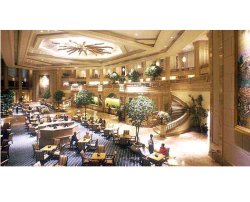 the organizers advise:... The Brunei Darussalam – Indonesia – Malaysia – Philippines East ASEAN Growth Area or BIMP-EAGA initiative was launched by the 4 governments in 1994. The objective was to hasten, through regional co-operation, the development of the economy of Brunei Darussalam and the sub regions of the 3 other countries.
BIMP-EAGA is viewed as a major location in ASEAN of high value-added agro-industry, natural resource-based manufacturing and high-grade tourism as well as non-resource based industries. It is seen as a vehicle to promote and integrate the various sectors like trade, investment, agriculture, tourism and fisheries within the East ASEAN sub-region. This Growth Area is also seen as an impetus to expand air and shipping linkages and telecommunication services among the component regions.
BIMP-EAGA is expected to see a boost in the development of Free Trade Zones and industrialisation, infrastructure and tourism, aviation and maritime industries. Both the private and public sectors have an equally important role to play in accelerating the pace of economic development within this Growth Area.
Following the success of the 1st BIMP-EAGA 2002 Exhibition and Conference Hosted by Malaysia, the 2nd BIMP EAGA 2004 Philippines Exhibition and Conference is Jointly Hosted by the PHIVIDEC Industrial Authority and the Cagayan de Oro Chamber of Commerce and Industry Foundation, Inc. in The Philippines and will take place on Tuesday 30 and Wednesday 31 March 2004 at The Peninsula Manila Hotel in Manila. The Exhibition will feature more than 30 international industrial based companies and sponsors taking place in conjunction with a 2-day international Conference featuring 25 world-class government, industrial and private sector senior executive speakers.
Date(s)
:
30th and 31st March 2004
Venue
:
The Peninsula Manila
Ticketing
:
Please refer to the organiser's website or conference programme flyer for the prices.
Contact for booking / more info
:
Transport Events Management Tel: 60 3 8023 5352 Fax: 60 3 8023 3963 Email: info@transportevents.com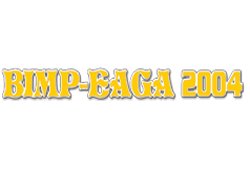 http://www.transportevents.com