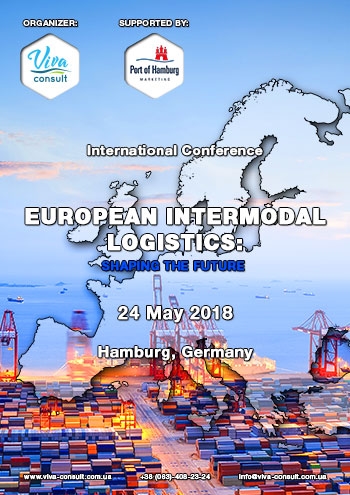 The event takes place in Hamburg, Germany, May 24 at Steigenberger Hotel.
Organized by VIVA CONSULT with the support of Port of Hamburg Marketing and UIRR.
Delegates' profile: railways, ports, container operators, terminals, 3PL operators, shippers, trading companies, forwarders, logistic companies, ship owners, investment companies, producers of equipment, banks and insurance companies.
All details on the website www.viva-consult.com.ua or on the phone 380 98 987 1983.
Date(s)
:
May 24, 2018
Venue
:
Steigenberger Hotel Hamburg
Contact for booking / more info
:
Vladislav Pluschevsky tel: 380 98 987 1983
send an email
http://viva-consult.com.ua/en/european-intermodal-logistics-2018/