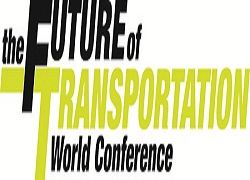 The Future of Transportation is a study and conference on the subject of What Next. Cover transportation and mobility from all angles including automotive, rail, urban air mobility, autonomous vehicles, and Mobility as a Service. One of our core themes is Getting Transport Off the Ground, where we will examine how quickly personal airborne transportation systems will become viable mass transportation.
The futuristic vision of skyscrapers surrounded by airborne transport for mass commuting could be just a few years away, but are the world's governments and existing transport providers and operators sizing themselves up for the change?
The Future of Transportation World Conference will brings together world transportation leaders from automotive manufacturers and their suppliers, transportation authorities and city planners, rail and public transportation technology firms and operators, technology and software giants, drone and personal air transportation solution companies, freight and logistics companies, mass-transit solution providers, business consultants, inventors of new and disruptive global mobility solutions, all with the common goal of devising better solutions for the increasingly demanding challenge of providing safe, efficient, sustainable transportation for the world in 2030 and beyond.
Date(s)
:
19.06.2018 TO 20.06.2018
Time(s)
:
8:15 am to 5:10 pm (GMT +01:00) Amsterdam,Berlin,Bern,Rome,Stockholm
Venue
:
Koln Messe
Ticketing
:
EUR 1755 - EUR 1950
Contact for booking / more info
:
https://go.evvnt.com/169956-1
https://go.evvnt.com/169956-0