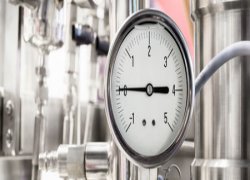 Pressure testing of newly manufactured and installed pipework and pressure vessels is an essential part of ensuring that assets meet their operational requirements. However, the number of reported failures indicate that current processes and available guidance relating to pressure testing are not adequate, both in factory and on site.
Hear and benefit from key engineers and regulators:
- Paul Grady, HM Principal Specialist Inspector, Health and Safety Executive
- Brian Minchin, UK Business Development Manager, Lloyds Register
- Richard Knowles, International Welding Engineer, Technical Director, QA Weldtech
- Paul Jackson, Function Leader Inspection and Integrity Management Team Leader, ABB Consulting
- Charles Byrne, Technical Director, Graham Hart (Process Technology) Limited
- Stuart Turner, Senior Engineer – Pressure Systems, Scottish and Southern Energy
Why you need to attend:
- Understand what can go wrong during a pressure test and how to mitigate against catastrophic failures
- Hear industry best practice relating to testing from the foremost manufacturers, operators and inspections bodies.
- Learn how to enhance your organisation's testing processes and remain compliant with regulations
- Take part in an industry-wide panel session to determine the best course of action going forwards
Date(s)
:
5 December, 2017
Time(s)
:
9:00 am - 5:15 pm (GMT) Greenwich Mean Time; Dublin, Lisbon, London
Venue
:
Institution of Mechanical Engineers
Ticketing
:
GBP 139 - GBP 420
Contact for booking / more info
:
eventenquiries@imeche.org, 02079731260
http://go.evvnt.com/161621-1