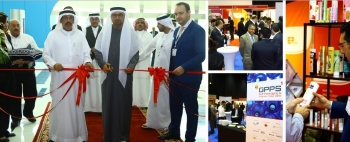 Join the largest gathering of packaging professionals at the MEPS Global Packaging Conference 2017!
Listen to over 50 industry speakers, panel sessions, round table debates covering the big issues and hot topics trending today.
- PACKAGING DESIGN
- INNOVATIONS IN PACKAGING & SUSTAINABILITY
- AUTOMATION TECHNOLOGIES IN PACKAGING
- THE GROWTH IN FLEXIBLE PACKAGING
- INNOVATIONS IN RECYCLED FOOD PACKAGING
- PLASTICS IN PACKAGING
Middle East Packaging Show 2017 is dedicated to bringing the packaging industry together to demonstrate new innovations, inspire developments and new approaches, and discover the latest trends and technologies.
Date(s)
:
27/09/2017 - 28/09/2017
Venue
:
TBA
Contact for booking / more info
:
Alex Heuff
send an email
Tel: +971 4 609 1588
https://fleming.events/en/me-packaging-show