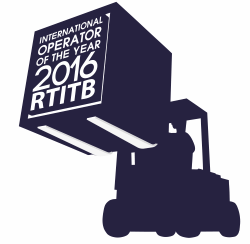 Taking place every three years, RTITB's competition recognises and celebrates the best, and more importantly, the safest forklift operators here in the UK and internationally. This year, to discover true talent, RTITB are inviting everyone to get involved, meaning that forklift drivers don't need to have an RTITB certificate to enter.
To discover the operator of 2016, this year's competition will see three phases of testing. The first phase opened on 4th April and was an online test where operators demonstrated their knowledge and understanding of pre-use checks, and driving safely and efficiently through a series of questions and video-clips.
Following the online testing, the top 40 candidates are being invited to the heats at the
International Material Handling Exhibition (IMHX) 2016 at the NEC, Birmingham
to demonstrate their skills as a safe and competent forklift driver. This heat will consist of a theory test, a pre-use test and 2 practical driving tests, where operators can really shine.
The 10 best operator's from the IMHX heats will take part in the Grand Final hosted at hosted at Talent in Logistics on 22nd June 2017.
Date(s)
:
4th April - 22nd June (grand final)
Venue
:
Competition final hosted by Talent in Logistics Awards and Conference Telford, West Midlands
Contact for booking / more info
:
send an email
http://www.opofyear.com/