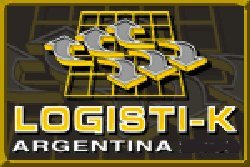 6th International Exhibition on Logistics and Material Handling
LOGISTI-K Argentina is the only exhibition in Argentina that is specific to the logistics and material handling sectors. An already well established tradeshow, it gathers the world of logistics, distribution, warehousing and material handling.
The organizers state - As a consequence of the globalization of the international markets, the supply chain has an important role in our country. A vast number of industries, from various sectors, are beginning in the way of the application of logistical methods to satisfy the needs of transport and warehousing. Thus, new business opportunities for the sector are extraordinary and promising.
Date(s)
:
22nd to 25th June 2004
Venue
:
Costa Salguero Exhibition Center
Contact for booking / more info
:
Guatemala 5885 (C1425BVM) Buenos Aires Tel.: (54-11) 4778-7070 Fax: (54-11) 4778-7171 info@expotrade.com.ar
http://www.expotrade.com.ar/