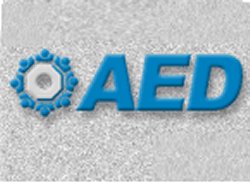 "Making a Difference"
The changes that have taken place over the past twenty-five years, and those ahead, demand a more professional, productive and profitable product support operation. To support the development of the parts and service management team, we have designed a series of training courses aimed at those charged with the responsibility of managing this segment of the dealers business. Parts & Service Marketing - Making a Difference, consists of four elements presented during a two day seminar.
Defining Customers
Market Coverage - Designing Service Excellence
Customer Loyalty
Measuring and Managing Success
This Unit provides a broad base introduction to Parts & Service Marketing for the 21st Century. It is intended for sales personnel and any management and supervision people that have the responsibility of serving customers. The material covers all aspects of parts & service marketing necessary for a business to "Make a Difference" to their customers.
*** How will I TRANSPORT AND STORE my purchased goods? Find the answer in the Forkliftaction.com Business Directory ! ***
Date(s)
:
5th & 6th April 2004
Venue
:
TBA
Ticketing
:
AED Members: $645.00
http://www.aednet.org/products/productitem.cfm?recordID=303