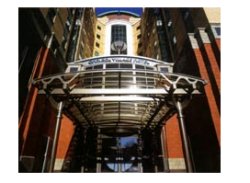 Since the European Supply Chain & Logistics summit was launched in 2000, hundreds of Europe's Supply Chain elite have used the summit to source new technology, equipment and services.
Date(s)
:
28th & 29th October 2003
Venue
:
Chelsea Village Fulham Road London SW6 1HS Tel: +44 (0)20 7915 1900 Fax: +44 (0)20 7915 1914. Chelsea Village is a truly stunning and unique London complex, which provides the ideal venue for all your conference, meeting and entertainment requirements. The 12- ae site offers everything from purpose built state of the art corporate hospitality suites, conference facilities and exhibition space to superb restaurants and four star accommodation.
http://www.scm.worldtradeco.com/