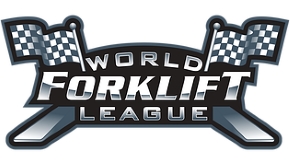 World Forklift League is a unique reality sports programme, a family entertainment show appealing to all ages.
There are existing company-run events and Forklift Rodeos are run as safety competitions in America. New Zealand's World Forklift League is the first nationally televised championship.
Catch up on uncut races
Five teams from around New Zealand compete in a head to head elimination competition to decide which two teams make the grand final and who will be the World Forklift League Champion.
Driver accuracy and speed will be tested across a series of off-beat challenges.
This is the F1 of machine lifting. Nau mai, haere mai ki te Ao Wakauta!
Date(s)
:
August 6-October 2015
Time(s)
:
8pm (GMT +12:00) Auckland, Wellington
Venue
:
Dunedin
Contact for booking / more info
:
brendon@kahawai.tv
http://www.worldforkliftleague.com/