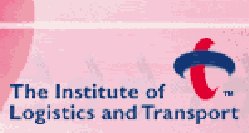 The organisers have billed this event as an event that will enable delegates to contribute to the debate themselves. It is one thing to be able to listen to the senior gurus of the industry, however, the objective of this session is to give delegates the opportunity to actually debate issues on an equal footing with them. Contributing to the debate gives individuals the chance to leave their own personal mark on the two day event.
Chris Sturman, ILT Convention chairman comments: "We are delighted to be holding this debate at this year's Exhibition and Convention at the ICC. A hugely important gathering with many of the industry's most well known movers and shakers in attendance, it is also an opportunity for people to make their own point of view known. This could well be in the main debate but there are as many opportunities to talk outside of the official sessions at the all-important networking sessions. Impressing others with your point of view is good for business and it's for this reason that the event has been dubbed 'networking for business' to get the message across."
The Logistics Debate will take place immediately prior to the Convention Banquet and is free to Convention delegates, and to guests attending the dinner.
A charge will be made to members of the ILT who wish to participate in the debate, but are not able to attend the Convention. Booking is essential – for more information on attending the debate, please contact Rachel Borg on 01895 454545.
One highlight of the Institute of Logistics and Transport Exhibition and Convention 2002, will be The Logistics Debate 2002. Chaired by Professor Martin Christopher FCIT FILT, Professor of Marketing and Logistics at Cranfield School of Management, the debate pulls together a panel of senior practitioners from within the industry. Offering the audience a challenging topic of 'Has anything really changed?' the debate will be led by noted logisticians such as John Harvey, Chairman of Tibbett and Britten and John Hartshorne, Logistics Director of Interbrew UK Limited.
The Convention will break into different tracks providing co-ordinated sessions on key subject areas – Customer Relationship Management, Global Sourcing, Customer Service Innovation, Pan European Development, Culture & People, and Technology.
Respected speakers, with experience and expertise in a range of key areas of logistics and supply-chain management, will include amongst others: Dr John Gattorna, Managing Partner of Accenture – Australia; John Allan, CEO of Exel plc; Martin White, Supply-Chain Director of Sainsburys Supermarkets; John Harvey, Chairman of Tibbett and Britten; Edward Roderick, Group Chief Executive at Christian Salvesen plc, and Professor Martin Christopher from Cranfield School of Management.
The event will be officially opened by HRH The Princess Royal who will also address the Convention delegates.
Date(s)
:
25th and 26th June 2002
Venue
:
International Convention Centre
Contact for booking / more info
:
Turret RAI Christine Attew 01895 454537
http://www.thelogisticsconvention.co.uk/