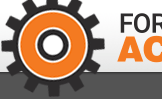 Are you interested in this position? Click the CONTACT ISSUER button to enquire about or apply for this job.

Marengo, IL, United States
Production Procurement Manager - Full time



Company:
UniCarriers Americas Corporation
Industry type:
Materials handling
Start date:
01/09/2019




Description:
UniCarriers is growing! Consider a fulfilling career at a company where you can progress professionally with your level of expertise.
Don't let your career go stagnant; take the next step and join our team!
Responsible for managing the inbound flow of material from both international and domestic sources with a focus on maintaining appropriate inventory levels and providing accurate component forecasts to the supply base. This position manages and plans activities of all functions within the Production Procurement department with a focus on continuous improvement and process control.
ESSENTIAL DUTIES & RESPONSIBILITIES
1. Create and preserve an environment with suppliers that fosters the highest level of commitment to continuous improvements in technology, quality, cost and delivery.
2. Plan and direct the activities of direct reports so that maximum, measurable results are achieved.
3. Ensure material is procured to support the master production schedule, both internally and externally.
4. Monitor inventory levels by commodity and take actions to meet company objectives.
5. Manage our MRO purchases and the activities of any third party firm involved in these purchases.
6. Serve as a liaison with suppliers concerning quality, cost and delivery objectives.
7. Determine key industry best practices for quality systems, technology, processes and systems.
8. Ensure supplier manufacturing facilities have appropriate quality systems through on-site audits focused on process excellence, financial performance and technical capabilities.
9. Communicate material availability accurately and timely to the production and production control teams.
10. Administer and maintain compliant material procurement policies.
11. Determine each supplier's capability to produce new components on time and within UCA's established cost targets and quality standards.
12. Responsible for departmental financial budget including expense and capital budgets. Continually monitors for adherence to plan.
13. Coordinate and conduct staff performance reviews; approves individual staff goals & objectives and establishes training objectives.
14. Identify, establish, and maintain key performance indicators focused on supporting the overall profitability of UCA's supply chain.
15. Always act in a professional and courteous manner, representing UCA's highest standards of business conduct. Exhibit a positive attitude and continuously work to promote a cooperative, communicative, and productive teamwork environment.


Requirements / Skills:

Job Requirements:
Education and/or Experience: Bachelor's Degree in Business, Operations, IS or Engineering along with related experience acceptable. Minimum of seven years of experience in procurement or sourcing with a demonstrated record of increasing responsibility. Thorough knowledge of procurement policies and procedures, manufacturing requirements planning and quality systems. Experience managing international and domestic supply chains in similar industries such as manufacturing, distribution, or engineered to order environments.